UZIN is an international brand from Germany which was established over 100 years ago that manufacturers a range of products for the installation of floor coverings.
Georg Utz GmbH & Co. KG was founded in Vienna in 1911, the company relocated to Ulm in Germany and the UZIN brand was registered with a Munich patent office in 1948. Prior to World War II the company mainly produced detergents, shoe polishes and floor cleaners, but after the war, the company started to focus on flooring. The success in this sector continues to this day.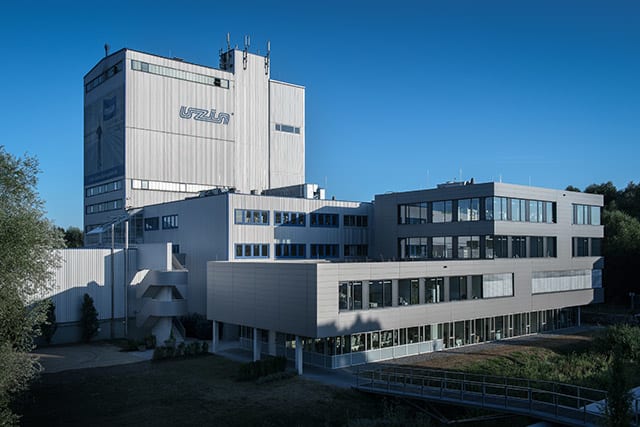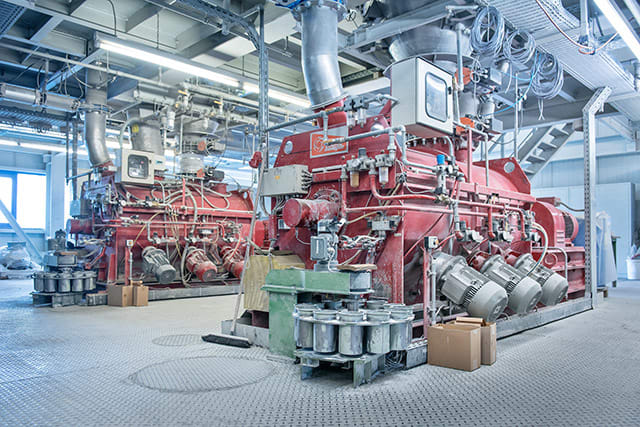 Uzin has experience and expertise in anything and everything to do with flooring. With the brands, UZIN, WOLFF, PALLMANN, Arturo and codex, Uzin Utz Group offer an extensive range of products, systems and services for the installation, renovation, and maintenance of all types of floor coverings, wood flooring, resin coatings, ceramic tiles and natural stone floors. UZIN's specialist flooring range includes primers, damp proof membranes, smoothing compounds, sealants, resin coatings as well as grouts and lacquerers for wood floors. As a full system supplier, UZIN provides installation systems for all types of floor coverings from vinyl and wood to ceramic and resin. So whatever the requirement Uzin provide a solution.
UZIN Bio
The UZIN brand has provided flooring professionals with ecological, innovative and high-quality adhesives, smoothing compounds, screeds, underlays and damp proof membranes. From new installations to the renovation of all types of floor coverings we provide full flooring installation systems from screeds through to the adhesives for all types of flooring.
UZIN always work with their users and customers in partnership and have long been known for their onsite technical abilities and supporting the flooring industry on job sites across the country. UZIN provide flooring contractors with the best support for their daily business and guide them to success. This is achieved by their close customer relationships, excellent product quality and great service.

UZIN Product and Service Developments.
Uzin constantly adapts their products and services to the most recent demands of the market and to the needs of our customers, they strive to make the installation process simpler and quicker. Many of UZINs developments are based on the needs of the end user. Over recent years they have launched an intelligent smoothing compound which changes colour to indicate when to install the floor covering as well as a new 1-component adhesive which is ideal for installing heavy-duty floors as well as a cost-effective fibre-reinforced smoothing compound in the UZIN NC 196. All UZIN products have been developed to work in harmony to provide perfect installation systems, such innovations see UZIN making a decisive step into the future.

The environment and the safety of contractors and end users also plays a key factor in our product developments. Last year UZIN launched U-Tack a multi-purpose tape for skirting, capping & coving.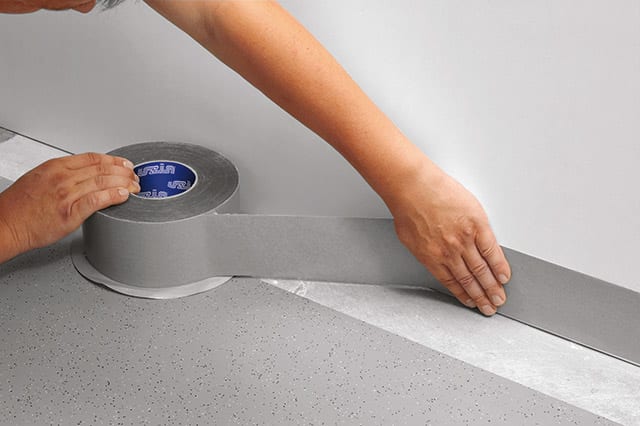 Compared to solvent-based contact adhesives UZIN U-Tack does not produce harmful emissions making it safer for the flooring contractor to use. It has been awarded EC1 Plus® certification for being solvent-free, providing the highest possible protection against emissions and guarantees excellent indoor air quality.
Continuing to act as a reliable partner for contractors UZIN launched a UZIN App in 2015. It now includes the UZIN recommended adhesive guide where you can find adhesive recommendations for a variety of floor coverings from leading manufacturers. This digital guide is a definitive reference for specifying and selecting the correct UZIN adhesive. This tool provides an overview of our main recommendations for floor coverings available in the UK, which is endorsed by each manufacturer. The free UZIN App also includes the UZIN Floor Navigator a digital tool to help flooring contractors choose and specify the right UZIN product systems. Simply select the type of subfloor and type of floor covering. It will then recommend what products to use. These instructions can be saved, printed, or sent by e-mail as PDF file. The UZIN Floor Navigator is your companion for perfect floor installation and specifications. You can also find UZIN product information as well as product data and safety data sheets on the UZIN App. It also includes helpful videos regarding the most frequently asked questions floor contractors face and solutions to problematic flooring installations.
Uzin Utz Group Eco Ethics
The environment and sustainability are at the centre of the Uzin Utz Group's corporate philosophy and the majority of our product developments have been based on making UZIN products solvent-free and low emission. A product should not endanger the health of the user or contaminate the environment. Their aim is to work in such a way that everything they create is sustainable and will be there for future generations. That's why they take a holistic, long-term and sustainable approach. This is seen as an essential part of Uzin's social responsibility which they owe to future generations.
This philosophy influences not Uzin's products and production processes but also manifests itself in their company's actions. Uzin's commitment to sustainability is evident when building and constructing new offices and factories such as our factory in Haaksbergen in The Netherlands. Here, the products are manufactured in a CO2-neutral environment, and we make as much use as possible of natural daylight in the workplace. The heating of the buildings and the heat required in production areas is generated by a combination of geothermal heat and pellet heating using a heat pump. Rainwater is collected and utilised for flushing the toilets. The taps, showers and toilets are also designed so that water consumption is minimal. This has led to UZIN having one of the most sustainable factories in Europe.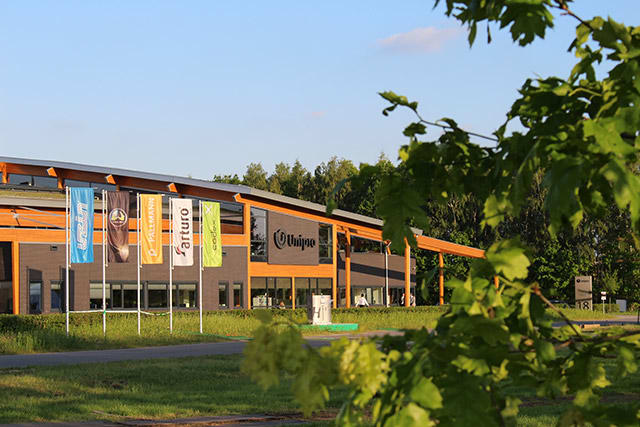 The Uzin Utz Group has played a pioneering role in matters of environmental protection. UZIN products are responsibly sourced and manufactured to meet ISO 9001 and ISO 14001. The "ÖkoLine" range was launched in 1997, a group of products which have been awarded Blue Angel and EMICODE EC1 Plus® certification. Flooring installation products labelled with the GEV sign EC1 Plus® and Blue Angel labels are solvent-free, very low emission and guarantee excellent indoor air quality as well as providing the most ecological approach for flooring installations. UZIN also manufacture several products which have Environmental Product Declarations (EPDs), which are suitable for clients and customers which require a SKA rating or require products to meet ISO 14025 (Environmental labels and declarations).
UZIN are also taking the lead in regard to the packaging of products and introduced Cube It Simple recyclable packaging. The new packaging is an alternative to plastic bottles and is considerably better for the environment.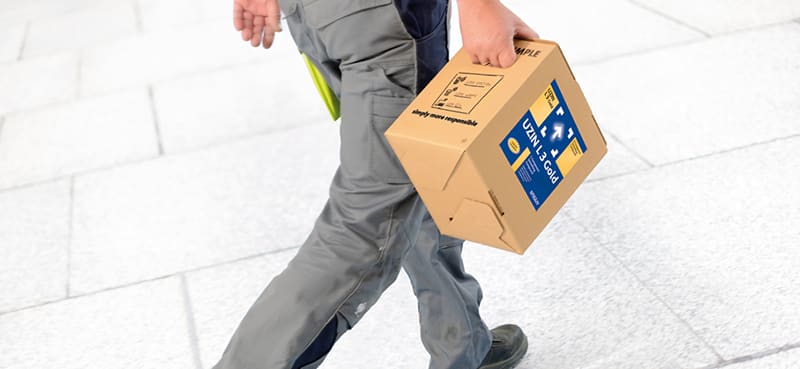 For example, compared to a 5 kg plastic bottle the 5 kg cardboard packaging produces 77% less CO2 and 85% less waste. The Uzin Utz Group will continue to invest in developing more sustainable products and adopt the best environmental practices. In the flooring industry, UZIN has already seen there is a growing demand for ecological products which help reduce emissions and diminish health risks, particularly in Europe. In the UK legislation such as the Registration, Evaluation, Authorisation and Restriction of Chemicals (REACH) and the Control of Substances Hazardous to Health (COSHH) aims to improve the safety of products and create a healthy work environment. The rise of sustainable building practices such as LEED and BREEAM certification also encourages companies to develop sustainable and eco-friendly buildings. UZIN foresee that these type of initiatives will become mandatory and methods within the framework adapted to future technology and sustainable developments.

The Uzin looks at all aspects and areas of sustainability. Part of the company's ethos is to challenge the status quo and question the methods we use especially in the manufacturing process. Are renewable raw materials used? What is the energy requirement of the raw materials? How many of them have been recycled? The list could go on. Uzin also examines other areas of the business for our environmental impact and implement methods to reduce their carbon footprint.