Daily maintenance is essential to keep your real wood floor looking prime and special through routine maintenance which entails regular sweeping with a soft sweeping brush.
Probably the most important factors in ongoing care and maintenance of a wooden floor are protection from dirt, grit and moisture.
Any spillages or light marks must be wiped off immediately with a damp (but not wet) soft cloth and immediately dried with a towel like cloth. More stubborn marks can be wiped using a recommended wood floor cleaners

We strongly advise as a golden rule which must never be forgotten or ignored and that is never swill or wet mop a hardwood floor. This will cause untold damage as hardwood will swell when exposed to moisture over excessive or longer periods of time, water over periods time will breakdown any oil or lacquer finish exposing the bare wood.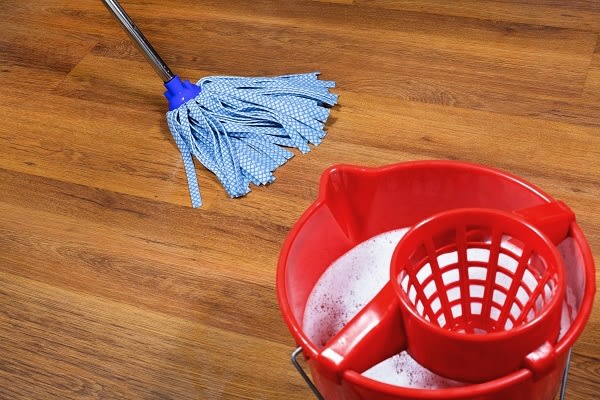 We also highly advise that you never use ammonia or general household cleaners or aerosol polishes on wood floors, off the shelf supermarket floor cleaners claim so much but are not developed by wood experts and can be damaging to the surface. Only products that are scientifically developed for use with real wood floors from branded manufactures.
If hardwood floorboards are treated with care, respect and routinely maintained they will last a lifetime and stand the test of time.
View Our Range Cleaning and Maintenance Products