£28.06
In stock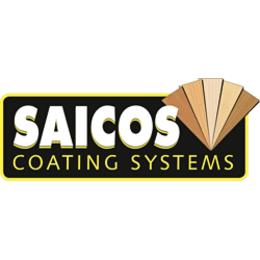 Saicos
Saicos are a revolutionary company of less than 20 years, SAICOS COLOUR GmbH is a German company that is already considered in high regards within the hardwood flooring industry.Saicos was founded by chemists and engineers with rich experience in the development and application of industrial coating systems.With determination they devoted themselves to enhancing the beauty, protecting and preserving hardwood and wood materials, whilst always being careful to consider manufacture and product's usage on the environment.Saicos have researched and developed a high-quality range of wood flooring finishes, oils, stains and coatings to help you achieve the desired finish to your hardwood floor. It is important to have a good quality product to finish your floor and by using the finest raw materials and latest manufacturing processes Saicos have achieved this.Saicos have developed, researched and produced using all their technical and practical know-how in order to protect, beautify and improve wood to be as durable that is ecologically sound and eco-friendly.Our innovative product line includes finishes, coating systems and processing equipment for all types of wood, wood materials and types of applications and is based on natural vegetable oils and waxes.Within the Saicos range we also offer specialist cleaning and care products for use on your hardwood floors which can make maintenance effortless with excellent results. Offering Saicos quality products helps you to create and maintain an excellent hardwood floor whether you are a professional tradesmen or the end user.Like all the products we have available on our website, we stand by the high quality of Saicos products making sure your flooring project has the perfect finish with a highly rated finishing product.All Saicos products are Eco-friendly as they have been developed with no preservatives or biocides and are so safe that they are compliant with European safety standards DIN 53160 T.1+ and EURO-Norm EN 71 T.3 which means they are at a level where they deemed safe enough to use on children's toys.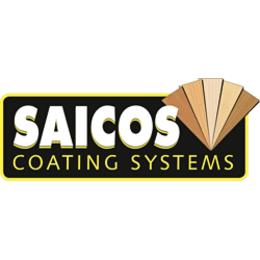 Due to our unique distribution network, we can deliver direct to you on a standard service to anywhere in the United Kingdom. All deliveries are subject to a standard charge with the addition of a surcharge/s for any specific service above the standard. We can deliver the next working day for a premium charge and conditions, we can also arrange delivery to International locations at a bespoke charge and can obtain these charges by contacting us.
So if you have a home improvement plan in Birmingham or have renovation a renovation project in Cardiff, a newly built house in Glasgow, a commercial refurbishment in Southampton, a large project in Liverpool we can deliver all of your wood floor accessories to any postal address in England, Scotland, Wales and Northern Ireland subject to our terms and conditions.