£65.30
Ciranova Oiled Floor Maintenance KitComplete maintenance kit for Oiled hardwood floorsContains:Flooring Soap 750mlIntensive Cleaner 750mlOil Refresh 400mlScotch BriteCloths ... more details
In stock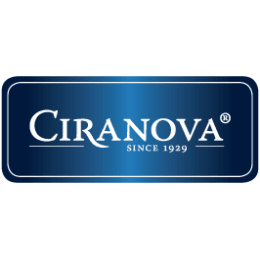 Ciranova Oiled Floor Maintenance Kit
Complete maintenance kit for Oiled hardwood floors
Contains:
Flooring Soap 750ml
Intensive Cleaner 750ml
Oil Refresh 400ml
Scotch Brite
Cloths
Ciranova
With over 80 years of experience in colouring hardwood, Ciranova is one of the top names in wood flooring finishing and maintenance products.The high quality of their Oils and Stains is well known through the hardwood flooring community and is often preferred by flooring professionals, architects, designers and manufacturers combined.When choosing a coloured Hardwax oil for your floor it is important to use a first-rate product. Using cheaper products, that have not been tested or researched as well as being made to the quality of Ciranova's products, could make your wood flooring look inferior and cheap or might turn out not being the stain colour you were trying to achieveCiranova finishing products are applied by many premium hardwood flooring manufacturers and as an owner of such quality hardwood floors, it is imperative to maintain a Ciranova finished hardwood floor.Ciranova is part of our large range of maintenance accessories which are formulated and developed specifically for Ciranova finished hardwood floors., it is valuable to ensure, you the customer, has the full range of Ciranova maintenance products available to ensure your hardwood floor looks as good as it did the day it was installed.Internationally Ciranova is a high-quality brand that produces Debal Coatings stands for service and knowledge with quality products, developing the products in their own laboratories and using the most advanced technics.Furthermore, Ciranova complies with the most recent safety- and environmental requirements.With a growing worldwide interest for their products, Ciranova Debal Coatings are more and more present to the manufacturing and professional markets.In order to maintain the best quality and service, Ciranova is selective when it comes to the distribution of quality products.Wooden Floor Accessories, have the largest range of Ciranova Coloured Oilers and Maintenance products for you to choose from.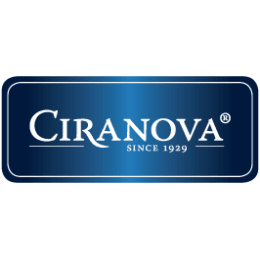 Due to our unique distribution network, we can deliver direct to you on a standard service to anywhere in the United Kingdom. All deliveries are subject to a standard charge with the addition of a surcharge/s for any specific service above the standard. We can deliver the next working day for a premium charge and conditions, we can also arrange delivery to International locations at a bespoke charge and can obtain these charges by contacting us.
So if you have a home improvement plan in Birmingham or have renovation a renovation project in Cardiff, a newly built house in Glasgow, a commercial refurbishment in Southampton, a large project in Liverpool we can deliver all of your wood floor accessories to any postal address in England, Scotland, Wales and Northern Ireland subject to our terms and conditions.